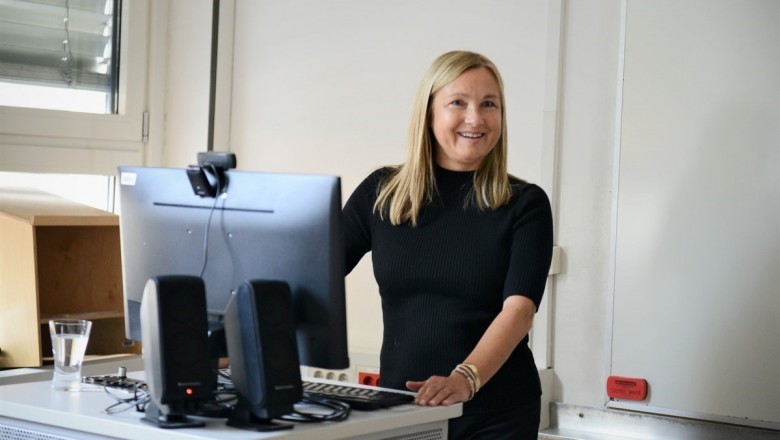 Hajdeja Iglič je predsednica Slovenskega sociološkega društva SSD od leta 2020.
Hajdeja Iglič (doktorat: Columbia University) je izredna profesorica na Fakulteti za družbene vede, kjer na dodiplomskem in podiplomskem študijskem program predava predmete Politična sociologija, Socialni kapital in Neenakosti in politika. Je raziskovalka na Raziskovalnem centru za strategijo in upravljanje (RCSU) Inštituta za družbene vede in vodja programske skupine Upravljanje omrežij v javnem in zasebnem sektorju. V letih 2005-2014 je bila nacionalni koordinator za skupni evropski Erasmus Mundus magistrski program Comparative local development in skupni evropski doktorski program Global dynamics and local development. Sodelovala je v več mednarodnih raziskovalnih projektih (CID-Citizenship, Involvement, Democracy; EQUALSOC – Economic change, quality of life, social cohesion; CONNEX – Efficient and democratic multilevel governance in Europe). Gostovala je na univerzah Sciences Po Paris, University of Amsterdam in University of Gent. Njeni raziskovalni interesi pokrivajo področja socialnih omrežij, političnega vedenja in socialnega kapitala.
IGLIČ, Hajdeja, DOREIAN, Patrick, KRONEGGER, Luka, FERLIGOJ, Anuška. With whom do researchers collaborate and why?. Scientometrics, 2017, vol. 112, iss. 1, str. 153-174.
IGLIČ, Hajdeja. Voluntary associations and tolerance: an ambiguous relationship. The American behavioral scientist, 2010, vol. 53, no. 5, str. 717-736.
RUS, Andrej, IGLIČ, Hajdeja. Trust, governance and performance: the role of institutional and interpersonal trust in SME development. International sociology, 2005, vol. 20, iss. 3, str. 371-391.
IGLIČ, Hajdeja. The relational basis of attachment to Europe. V: MALONEY, William A. (ur.), DETH, Jan W. van (ur.). Civil society and activism in Europe : contextualizing engagement and political orientations. London; New York: Routledge, 2010, str. 180-206.
IGLIČ, Hajdeja, FONT FÁBREGAS, Joan. Social networks. V: DETH, Jan W. van (ur.), MONTERO, José R. (ur.), WESTHOLM, Anders (ur.). Citizenship and involvement in European democracies : a comparative analysis. London; New York: Routledge, 2007, str. 188-218.
IGLIČ, Hajdeja. Trust networks and democratic transition: Yugoslavia in the mid-1980s. V: BADESCU, Gabriel (ur.), USLANER, Eric M. (ur.). Social capital and the transition to democracy. London; New York: Routledge, 2003, str. 10-27.
IGLIČ, Hajdeja, KOVAČIČ, Helena. The role of institutions in raising the political engagement in new democracies: the case of Slovenia. V: PÄHLE, Katja (ur.), REISER, Marion (ur.). Lokale politische Eliten und Fragen der Legitimation. 1. Aufl. Baden-Baden: Nomos. 2007, str. 179-196.
IGLIČ, Hajdeja, ROZER, Jesper, VOLKER Beate (2020). Economic Crisis and Social Capital: The Role of Politics in Understanding Short-term Changes in Social Capital. European Societies, DOI: 10.1080/14616696.2020.1765406
IGLIČ, Hajdeja (2020). (Ne)enotna uporaba prava EU? Primerjalni pogled na uporabo meril za presojo preglednosti pogodbenih pogojev. Podjetje in delo, XLVI(5), 796-814.